Call Today for a free CASE evaluation: 888-519-2215
Why Should I Work With

BiState Injury Center

?

You or someone you love has been bitten by a dog.  You are hurt, confused and wondering how the medical bills get paid and what comes next.  Right now the insurance company has put its team of investigators, adjusters and lawyers on your case to build evidence against you.  Their entire goal is to minimize your recovery or flat out deny your claim altogether.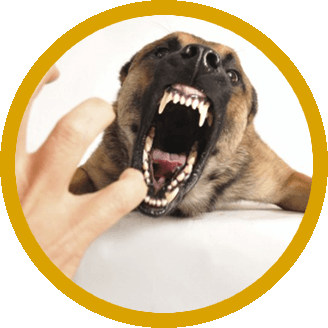 If you have been bitten by a dog in Illinois and have questions about your legal rights, contact us immediately to speak with an Illinois Dog Bite Attorney.
Every year thousands of people in Illinois are the victims of animal attacks – most often dog bites. Unfortunately, many of those victims are children. The Illinois Dog Bite attorneys at the BiState Injury Law Center want to educate the victims of dog bites about the dog bite law in Illinois, their rights and help with any injury claim they may have. Our goal is to prevent dog bites in Illinois and help the injured recover.
Illinois Dog Bite Lawyers
Dedicated To Victims

Using Dog Bites Laws To Help You
Dogs are often loving, loyal companions that enrich our families. However, if a dog is not properly trained or poorly treated, it may pose a danger to the community; specifically, to you and your family. There can be any number of reasons why a dog attacked and bit a child or someone else in your family, however, if you are dealing with such a dog bite in Illinois, action must be taken to protect your rights under the law. That is where the experienced and award-winning Illinois dog bite attorneys at the BiState Injury Law Center can help.
Our job is to help dog bite victims understand their options both under the law and for their health so they can regain control. We work with some of the finest plastic surgeons, counselors and therapists, and dog experts to ensure you have the best care possible. At the same time, our experienced and award-winning legal team will work with you to maximize your chance of receiving compensation for the medical bills, the lost wages, and the pain and suffering you have endured as a result of the dog bite. We will fight for you against the insurance companies and the irresponsible dog owner.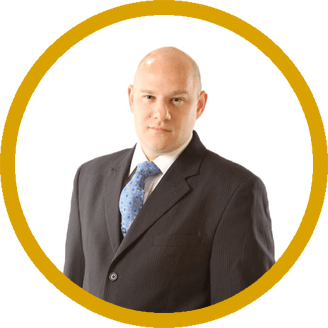 Call Today for a free case evaluation: 888-519-2215
Illinois Dog Bite
News & Articles

Nagel Named Top 40 Under 40
Matthew Nagel of the BiState Law Center was named a […]
One of the largest fears people have regarding dog bites is "Will I get rabies?" […]
The Illinois House approved a puppy "lemon law", in an effort to provide protection to […]
Using the Illinois Animal Control Act to Determine Liability After a Dog BiteWhen someone is […]
About 
ILLINOIS DOG BITE LAWYERS

The BiState Injury Law Center is committed to our clients' recovery and success. Our mission is to provide the highest quality legal service to the injured, fighting on their team to protect their rights from the insurance companies and maximize their recovery. We help turn stories of loss into stories of healing. Delivering on that mission can change for every client, but we always make sure to take as much stress of the legal system off our clients while keeping them informed about the process
Along the way, our law firm has been recognized for the results we deliver and for our work in the community.
The Illinois Dog Bite lawyers at the BiState Injury Law Center are dedicated helping people recover after they have been attacked by animals. However, our commitment to our neighbors does not stop when we leave the office. We are proud to support and participate with a number of charities that share our values. These are fantastic organizations that we are individually involved with, and we urge you to learn more about them. Read more >>
What
Our Client's
Say

My legal situation was stressful and I was frustrated with the amount of time this took from my life, but Matthew Nagel and his lawyers kept me consistently informed. I was happy that he kept an open line of communication and was able to avoid litigation through his knowledge of the system and negotiation techniques.
I endorse Matt Nagel because he is a great lawyer. He is smart, hardworking, and insightful. When everone else has gone home, he will still be working for the interests of his client!
Matt Nagel and BiState helped me with my case. He was extremely helpful, and was very flexible about meeting times. He was always available to speak with me, and was friendly and personable while still being professional. He settled the matter to my complete satisfaction – I couldn't be happier with the outcome.