Rottweiler Attack Settles for $300,000
BiState Law Center Resolves Dog Attack For Policy Limits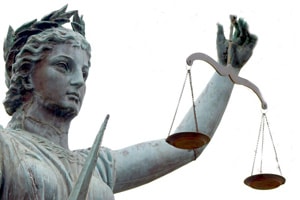 The BiState Injury Law Center has resolved an Illinois dog bite claim for $300,000.00 against a homeowner's insurance company in Romeoville, Illinois. After several rounds of negotiation, and on the eve of filing a lawsuit, the parties agreed to settle the case for the homeowner's policy limits.
Matt Nagel of BiState was the lead attorney on the claim, where a young woman was savagely attacked by a Rottweiler. The client was delivering a package to the home when the dog pushed open the screen door and tackled the woman to the ground. The victim suffered a shattered wrist, permanent scarring and Chronic Regional Pain Syndrome (CRPS) due to nerve damage. Matt negotiated a settlement that covered her past and future medical bills, pain and suffering, and over six months of lost wages.
– "I am delighted that we were able to secure a fair settlement for our client without subjecting her to the rigors of a full trial," said Attorney Nagel. "However, being willing to fight for clients and take that fight to the courtroom makes a huge difference in ensuring the clients are treated fairly. Sadly, this client has a long road ahead, but I am proud that we could help be part of the healing process."
– The BiState Injury Law Center is a personal injury law firm that fights for people that have been injured in Missouri and Illinois. Our clients have been hurt in car accidents, suffered an injury at work or have been bitten by dogs. If you or someone you love has been hurt in Missouri or Illinois, we look forward to the chance to work with you.