Our Results

In pursuing our mission, the Illinois Dog Bite Lawyers at the BiState Injury Law Center pride themselves on two things:
Below, you will find information from former clients, testimonials about our performance, and recognition that we have received for our efforts. We do not present you with these accolades to rest on past accomplishments but to demonstrate how much dedicated lawyers can achieve for their clients.
Dog Bite Injury
Client attacked at dog's home, suffered broken wrist, scarring, nerve damage and emotional trauma.
Animal Home Invasion
Bull Terrier entered home of elderly client to attack her dogs.

Client suffered small bites, shoulder injury and emotional trauma
Pit Bull Attack
Animal charged client, pushing her through a glass door and pinning her on the ground. Client suffered abrasions, bruising, and lacerations.
Basset Hound Attack on Child
Child wrapped up on dog chain at neighbor's house; bitten by two dogs

Client suffered lacerations, puncture wounds and emotional trauma
Testimonials

Matt Nagel epitomizes what I look for in an attorney. He worked tirelessly to assist me as I navigated a situation with an insurance company, constantly communicating the steps he was taking in a clear and understandable way. He seeks feedback because he is the type of person that always strives to find a better way to accomplish a job. Give him a direction, or even an idea of a direction, and he will be sprinting towards an answer. Not only did he handle the delicate balance of personalities (doctors offices, insurance companies, etc) involved with my case with the utmost professionalism, he also consistently kept the best interest of me in mind. If you are looking for someone that always delivers, is always open to feedback, and is constantly looking for ways to improve the process, Matt Nagel is your attorney.
Mr. Nagel helped me with my case. He was extremely helpful, and was very flexible about meeting times. He was always available to speak with me, and was friendly and personable while still being professional. He settled the matter to my complete satisfaction – I couldn't be happier with the outcome.
My legal situation was stressful and I was frustrated with the amount of time this took from my life, but Matthew Nagel and his lawyers kept me consistently informed. I was happy that he kept an open line of communication and was able to avoid litigation through his knowledge of the system and negotiation techniques.
I endorse Matt Nagel because he is a great lawyer. He is smart, hardworking, and insightful. When everyone else has gone home, he will still be working for the interests of his client!
Awards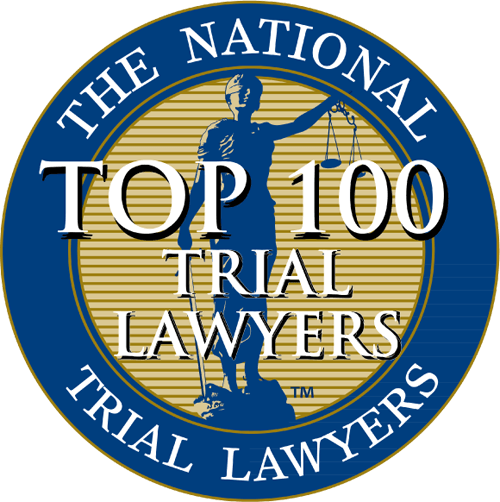 The National Trial Lawyers
Matthew Nagel of the BiState Business Law Center has been named a Top 40 Under 40 Trial Lawyer in Missouri by the National Trial Lawyers Association. Matt has been honored by this award in 2013, 2014 and 2015.
The National Trial Lawyers: Top 40 under 40 is a professional organization composed of the top trial lawyers from each state who are younger than the age of 40. Membership into The National Trial Lawyers: Top 40 under 40 is by invitation only and is extended exclusively to those trial lawyers practicing civil plaintiff and/or criminal defense law. Invitees must exemplify superior qualifications, trial results, and leadership as a young lawyer under the age of 40. Selection is based on a thorough multi-phase process which includes peer nominations combined with third-party research.
From the National Trial Lawyers Website:
"Each of our distinguished Top 40 under 40 members strives to encompass the knowledge, skill, experience and success held by only the best lawyers in America. It is our mission to promote a unique and professional networking opportunity for young lawyers, while developing progressive ideas to pursue justice for those injured by the negligence of others, to educate the public about the importance of access to courts that are free of bias and undue influence, and to protect the right of trial by jury."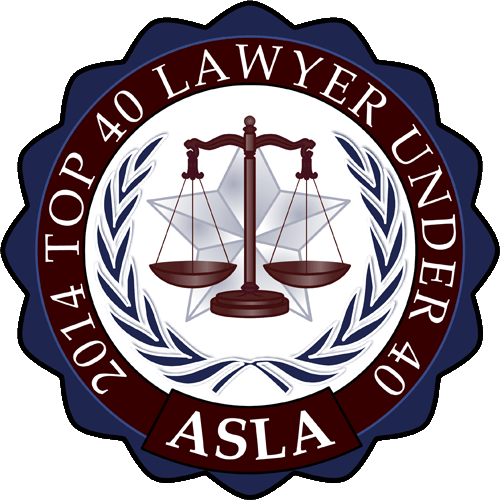 American Society of Legal Advocates
BiState Injury Law Center's managing partner Matthew Nagel has been named a Top 40 Under 40 Trial Lawyer for the State of Illinois by the American Society of Legal Advocates.
The American Society of Legal Advocates is an invitation-only, nationwide organization of elite lawyers that draws its membership from lawyers who "combine stellar legal credentials with a proven commitment to community engagement and the highest professional standards." The ASLA limits its membership to less than 1.5% of all licensed lawyers nationwide, and the Top 40 Lawyers Under 40 "identifies and recognizes lawyers demonstrating leadership and talent early on in their careers, not only in their practice, but in exemplifying the characteristics that will demonstrate the best that the legal profession has to offer. By highlighting the work of those showing promise among the next generation of lawyers, we hope to foster growth in the legal profession and promote the highest standards of practice."